Iridium Handset USB Driver Installer
**1 Introduction** This document details the release of version 6.3.9600.9520 of the Iridium Handset USB Driver Installer which installs a virtual COM port USB driver on the target operating system. The primary purpose of this release is to add support for the Windows 10 operating system and to unify the driver across the Iridium handset product portfolio. The release filename is Iridium Handset USB Driver Installer 6.3.9600.9520.exe and the file MD5 checksum is ebd8d6460b1855d2a6f9afff1df23651 **2 Compatibility** The Iridium Handset USB Driver Installer is compatible with the 32-bit and 64-bit versions of Microsoft Windows 7 and Microsoft Windows 10. The driver that is installed by the tool is compatible with the same platforms. The Microsoft Windows 8 and 8.1 operating systems are not supported, although the drivers are expected to function normally.The virtual COM port USB driver that is installed is compatible with the following Iridium handsets; Iridium 9555, Iridium 9555A, Iridium Extreme®, and the Iridium Extreme® PTT. Use of this virtual COM port USB driver with the Iridium Direct Internet SteelHead Mobile Client on Windows 10 is not yet approved. **3 Installation and Use** Double-click the Iridium Handset USB Driver Installer to run. You may be presented with a Windows User Account Control dialog box. If so, select "Yes" to allow the installer to place files on the hard drive on your computer. You can download the usb driver from here: http://www.safa-telecom.com/wp-content/uploads/2014/12/Iridium_Handset_USB_Driver_Installer_6.3.9600.9520.zip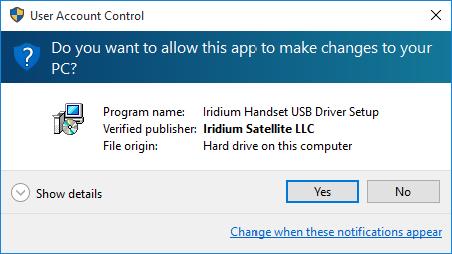 setup dialog box will be shown asking for your permission to continue with the installation. Click "Install" to proceed.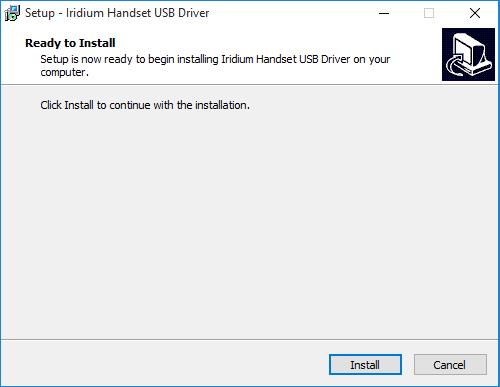 When installation is complete a dialog box will be shown. Click "Finish" to close.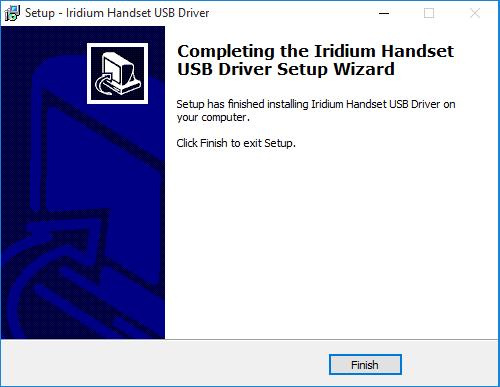 When an Iridium handset is connected to this computer it will be automatically associated with the driver. This can be verified using the Windows Device Manager as shown below.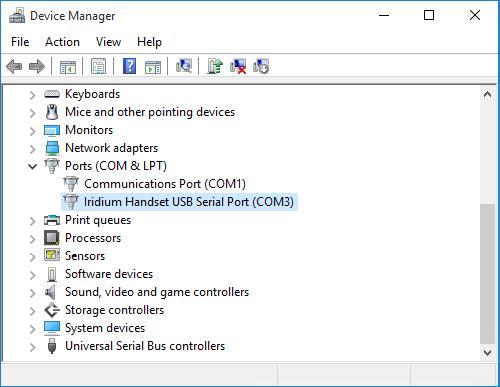 **4 Manual Association** The driver can be manually associated with the Iridium handset if Windows does not successfully complete the automatic association. After running the Iridium Handset USB Driver Installer once, open the Windows Device Manager, right-click the Iridium handset and select the option to update the driver software. When prompted, choose to browse your computer for driver software. Select the location "C:\Program Files\Iridium\USB\BC5\VCOM" when asked for a location to search for the driver software.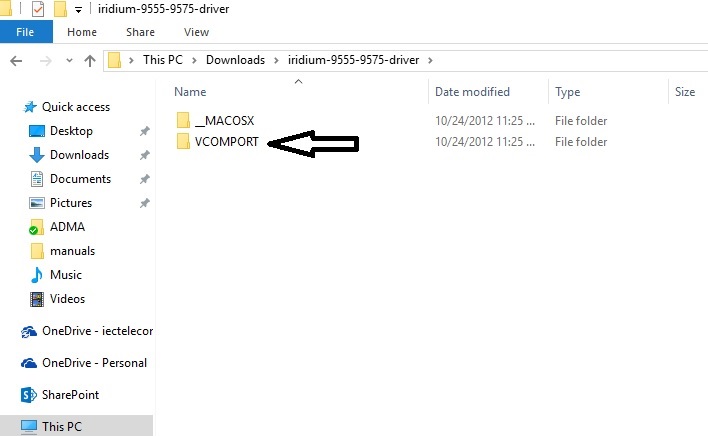 5 Changelog 5.1 6.3.9600.9520